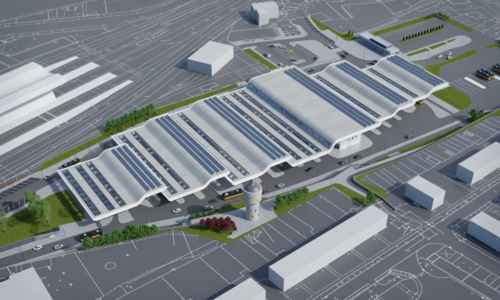 A modern Transfer Centre is being built in Gliwice. The project, commonly known as the Western Gate of the Silesia Metropolis, is one of the largest and most important investments in Gliwice. On the post-railway areas on the side of Tarnogórka Street, a transfer node for all means of urban transport will be constructed.
Within this project, Temex will build all expanded metal ceilings – around 15,000m2 – and stone flooring – around 3,300m2.
The works are supposed to end in December 2021.